Business Discounts
Track, Control and Succeed By Managing: Who, What, Where, Why and When

W5Templates (W5T) is NEW ISD Value Partner offering members an Excel based product + cloud service/mobile app designed to help easily track, manage and control client, prospect and project information. As a part of your membership advantages to help you grow and thrive, we're offering the opportunity to a free trial and the right to license at a discount our proprietary CRM / Project Management software.
ISD member benefits:
Free upgrades for the first year, 50% discount thereafter
Complimentary 1 hour GoToMeeting set up session
Customer service available 7 days a week
Details >
---
Credit Card Processing Services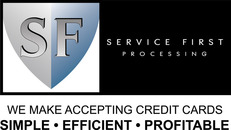 Service First Processing (SFP) is a leading provider of credit card and ACH / check processing services. We make accepting credit cards simple, efficient and more profitable for your company. ISD and SFP have put together a special "members only program" that is designed to reduce your cost of credit card processing while improving your level of service and support. This new member program can enhance your company's profitability through 3 easy steps: 1. SFP will provide your company a savings proposal based on your business unique processing needs and our consultative analysis. 2. If you decide to try the ISD / SFP program you will be provided with the necessary equipment and training as well as a 60 Day Trial Period. 3. In addition to your initial cost reduction, ten percent (10%) of the net processing revenue that SFP generates from your account will be rebated back to you on an annual basis.
Details >
---
Create a High Performance Workforce

New ISD partnership will help strengthen your ability to hire, train and develop your employees for maximum success. Finding, training and keeping the right people in the right jobs is critical to your business success. And now, when attracting a qualified and well-matched workforce is so critical, you need the right tools to make the right hiring and development decisions. To address this important issue, ISD has formed an alliance with a leading global assessment provider, Profiles International. Profiles International offers assessment solutions that enable organizations to select the right people and develop them to their full potential. Their solutions help client's screen-out unsuitable candidates, match jobs that fit with inherent capabilities, understand strengths and limitations of successful onboarding, enhance performance, and maximize their contribution to the organization.
Details >
---

Motus offers its customers world-class management transportation services geared at improving their LTL freight process. Utilizing our proprietary Transportation Management System (TMS), Motus Logistics customers get the advantage of rate-shopping carriers for every shipment, creating documents (such as BOL's) on demand, generating reports, viewing consolidated tracking information, and much more. Motus also provides it's customers with freight pay and audit services, claims support, LTL carrier negotiations, and inbound/vendor management services for no additional cost. Motus also offers Parcel analysis and contract optimization services.
Details >
---

ISD FREIGHT MANAGEMENT PROGRAM
Lower costs and increase margins when you ship with YRC Freight, the original LTL (less-than-truckload) experts. ISD has negotiated special rates for members on qualifying LTL shipments.
Details >
Member Services