Complete Story

Sealing Distributors and Manufacturers Meet in Colorado for the 2022 Industry Summit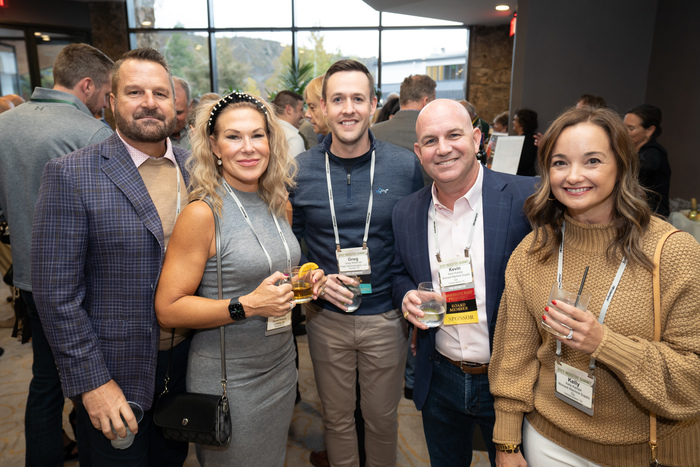 On Sunday, October 2, 2022, members of the Equipment Services Association (ESA), International Sealing Distribution Association (ISD), and FPDA: Motion Control Solutions Network (FPDA) gathered in Snowmass Village, Colorado for their annual Industry Summit. Members of all three associations were eager to meet face-to-face at the Viewline Resort Snowmass to reconnect since last year's Summit in Florida. More than 200 combined members came out to network with their industry peers.
"Our participating associations take great care in designing an event that maximizes connections between distributors and manufacturers, both to create new relationships and strengthen existing ties," says Amy Luckado, Executive Director of FPDA and ISD.
"Face-to-face interactions is extremely important for the industry. The Industry Summit allows us to come together under one roof to network, share our expertise, and create a path forward for business growth and success," says Courtney Truelove, Executive Director of ESA.
The first day of the Summit focused on networking, with a welcome reception followed by a social event for young executives. On Monday morning, the program kicked into high gear with an opening keynote by Brent Gleeson, a former U.S. Navy SEAL who shared insights on how special forces training on building cohesion can be transferred to the business world.
The Summit's first IndustrySpeak session followed the opening keynote. Loosely based on TED Talks, these sessions encourage interaction and information sharing. Tony Totta, Chief Sales Officer for eShipping, provided an overview of the current challenges in the supply chain and steps distributors can take to minimize disruption and provide better customer support.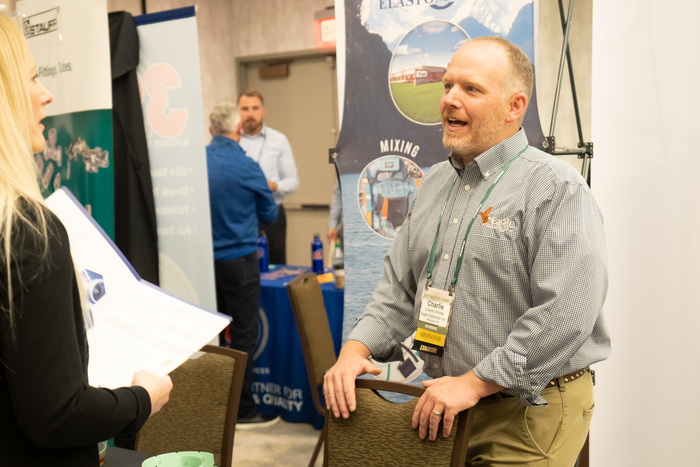 New this year, attendees gathered for lunch during the ever-popular supplier showcase. Twenty-seven exhibitors displayed products and the latest innovations in the motion control, equipment service, and sealing industries.
Following the supplier showcase, each partnering association convened for their respective Annual Meeting of Members to discuss the state of the industry, business affairs, economic and financial forecasts; and for FPDA and ISD, the election of new officers.
Later that evening, ESA held a dinner and silent auction. The monies raised as part of the auction fund continuing education scholarships offered to qualified ESA members and their families. Items donated to the auction included sports apparel, gift baskets, gift cards, and electronics among others. The association raised $1,000 towards its scholarship fund.
On Tuesday morning after breakfast, cybersecurity expert Mike Foster provided an eye-opening account on the threats distributors face in the digital realm. He revealed the questions to ask IT professionals and providers and provided actionable steps to ensure companies are protected.
The final IndustrySpeak session and a panel discussion followed Foster's presentation. In the IndustrySpeak B session, SPARXiQ CEO David Bauders spoke on using strategic pricing to maximize margins and survive in the current economic climate. Bob Decker of Livingston and Haven moderated a distributor panel on increasing profitability. Panel participants included Bob Decker of Livingston & Haven (FPDA), Kevin Kampe of Womack (FPDA), Derek Boone of Fort Worth Gasket (ISD), and Rick Lindemann of Dakota Fluid Power (ESA).
Tuesday afternoon was open for Summit attendees to enjoy the views of the Rockies, check out the resort's amenities and participate in the friendly Summit golf tournament. The day concluded with a closing dinner and concert.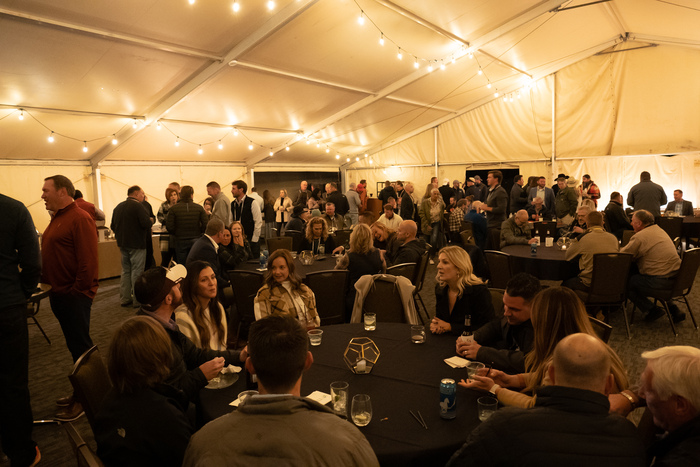 Early Wednesday morning, over 30 attendees braved the cold Colorado weather for an exhilarating fun run/hike around the resort. Proceeds from this young executive event, as with Sunday evening's build-a-bike competition, went to the Aspen Youth Center.
The Summit closed on Wednesday morning with a final keynote on the economy. Connor Lokar of ITR Economics explored the opportunities and risks ahead and shared business responses, tactics, and strategies given projected changes in the economy.
A post-Summit survey found 96 percent of attendees rated their overall satisfaction with the Industry Summit as good or higher. The new lunch format of the supplier showcase scored favorably as well, with 82 percent of respondents indicating their approval.
"I have heard about the Industry Summit for years and finally was able to experience it. What I was reminded of is the value of minds coming together to exchange ideas, best practices, and laughter. These were done in such a way that I left recharged and ready to implement some nuggets of wisdom gained over a few days," says one attendee.
"The Industry Summit is the perfect gathering for networking with industry leaders, learning about emerging technologies and making new, mutually beneficial business contacts," says another attendee.
The success of the Summit was due, in no small part, to the many generous sponsors across the memberships of FPDA, ISD, and ESA.
The 2022 Industry Summit organizers thank Gold Level sponsor Todd Technologies (TTI); Silver Level sponsors eShipping and Parker Hannifin; Bronze Level sponsors IC-Fluid Power and KLINGER Thermoseal; young executive event sponsors Connector Specialists, R & J Cylinder & Machine, Inc., and Rothkopf & Associates; fun run/hike sponsor Master Packing & Rubber Company, meeting app sponsor Womack Machine Supply Company; breakfast sponsors Aggressive Hydraulics and Stauff, hospitality area sponsors Livington and Haven and Tribute; and Interlynx, Marco Rubber & Plastics, NOSHOK, Eagle Elastomer and for sponsoring lanyards, tote bags, bottles of water, pens, and hotel key cards. Additional thanks go to the Industry Summit media partners Design World and Fluid Power World.
The 2023 Industry Summit is scheduled to take place in Tucson, Arizona at the Lowes Ventana Canyon on October 1–4.
---