Latest News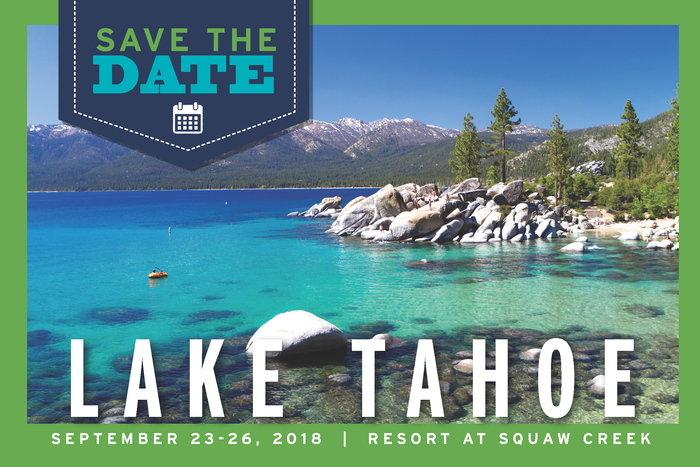 Thanks for making the Nashville Summit another big success. From feedback I've heard, you should have had at least a couple take-aways to bring back to the office. How about Mike Rayburn's "What ifs"? Or Chris Kuehl's perspective on interest rates? Of course the UID sessions were strong again with Mike Marks and Don Buttrey. And several new faces to network with along with the old friends we so look forward to seeing each year.
A special thank you to our Associate members that continue to support us and their feedback at the Associates lunch. We have renewed commitments of support for the Web Technical Seminars and the Spring Tech event that we as Distributor members are missing out on if we don't take advantage of the offerings. Don't forget Virtual ISD that was rolled out at the business meeting. Finally, what a finale! The concluding Gala dinner and entertainment helping celebrate our 25th anniversary was wonderful and if you missed Mike Rayburn's closing keynote, you missed an amazing guitar performance – Oh, and his message was thought provoking too. As a guitar player many years ago, my jaw was on the floor watching him.
Next stop – Lake Tahoe next September. Mark your calendars now. We have a lot of momentum coming out of Nashville. Let's have a great 12 months until we gather again.
Thanks for your support of your ISD.
Don
| | |
| --- | --- |
| Check Out The Summit Song | 25 Years of ISD! |
Click here to download photos from the 2017 Summit
Have photos to share? Upload them here.
---
We had another EXCELLENT Spring Tech event April 24-25 with about 20 attendees, 10 presenters (3 of whom are on the ISD Board), and much of the Board. A huge THANK YOU to SEPCO for an outstanding job as hosts. Check out some of our pictures! And here's what some of the attendees said:
"I wasn't sure if coming to the Tech event a second year in a row would be worth it, but I learned as much this year as I did last year. It just keeps getting better."
"It was my first time going to the ISD meeting. I found it very informative and will recommend it to others."
---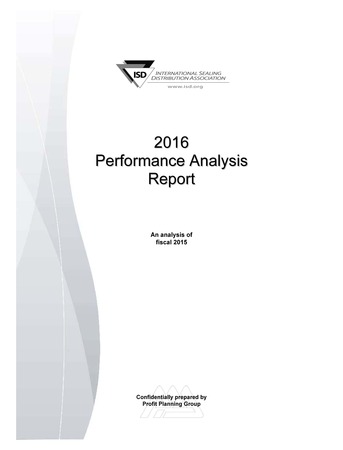 How do you stack up against your peers? A clear view of what constitutes "good" vs "great" performance is a key first step in figuring out your plan moving forward. If you did not participate in the Al Bates Profit survey and report this year, the good news is you can still benefit from seeing the overall report - [click here] to purchase one for $199.
---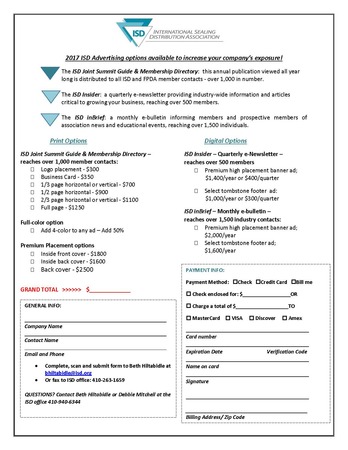 Increase your company's exposure in the sealing industry and ADVERTISE on the ISD website, in the monthly and quarterly e-newsletters and in the 2017 ISD Summit Guide and Membership Directory.
Click here to view all of the options for advertising.
Act Now - Its an investment that can create many new opportunities in 2017 and beyond!
Upcoming Events
October 31 - November 2, 2017
October Training Camp
Dayton, OH
---
March 11-14, 2018
JW Marriott Indianapolis
Indianapolis, IN
View all events »
Distributor Search
---
Partners
See all partners
---
Quick Links