Latest News
The ISD Spring Tech event hosted by Hercules Sealing Products April 4-5 went off without a hitch. We had an excellent array of technical topics – everything from Analyzing Seal Failures, to Packing, to Gaskets and LDAR and many more - something for everyone. Attendees had a chance to spend time with the experts AND spend time networking with their peers.
Click here to view an overview of sessions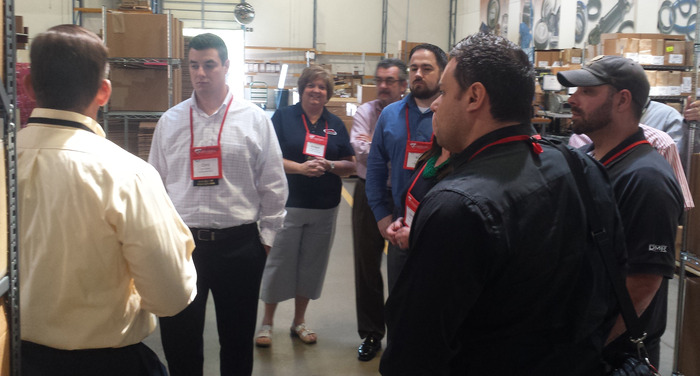 From attendees:
"The ISD's Technical conference provides excellent opportunities to learn and network on a practical technical level. The classes were excellent, relevant, and the instructors knowledgeable and concise."

"As a first-time attendee, I certainly left the ISD's Technical Event with a more comprehensive understanding of the industry. The four presentations I chose to attend were perfect for my level of experience."
And the GFA 2016 Gasketing and Converting Expo was the highest attended Expo yet, with over 600 participants. 12 ISD Associate companies displayed their latest and greatest products, and 16 ISD Distributor companies joined the throngs of attendees checking them all out. The Rosen Shingle Creek Resort was a fabulous location, and we look forward to reprising this excellent event in 2018.
The 2016 Annual Profit Survey with the Profit Planning Group is now underway; *NEW* deadline for submitting your survey is April 18, 2016. This is open to all ISD Distributor members. To participate, please send an email to Dmitchell@ISD.org. Fee is $149 per company.
The 2016 ISD PROFIT Survey provides two key sets of numbers that you can't get anywhere else:
Performance Guidelines: The industry-overview report provides detailed information on what influences profitability performance in the industry. It emphasizes the key performance metrics such as sales size and gross margin. It identifies very clearly where firms should focus their attention.
Performance Comparisons: This confidential, personalized report evaluates your firm's results relative to firms of similar size and similar operating characteristics. It lays out a road map for profit improvement. Many firms take this report to the bank to discuss loans and lines of credit.
You ALSO get access to Profit Toolkit Online, an Excel spreadsheet designed to help you plan critical financial improvements for your firm.
Don't miss out!!
---
ISD has a number of both print and electronic advertising options to increase your company's exposure in the Sealing Industry
Print: The ISD Joint Summit Guide & Membership Directory – reaches over 1,000 ISD and FPDA member contacts
Electronic:
The ISD Insider – quarterly e-newsletter reaching over 500 ISD members
The ISD inBrief – monthly e-bulletin reaching over 1,500 industry contacts
Click here to view your options and secure your space.
Act now, it's an investment that will create many new opportunities in 2016!
---
Upcoming Events
August 9-11, 2016
The Four Pillars of the Sales Profession
Dayton, OH
---
September 18-21, 2016
Westin Savanah
Savannah, GA
View all events »
Distributor Search
---
Partners
See all partners
---
Quick Links