Spring Tech Event and Seminars
Hosted by
in Alabaster, Alabama
R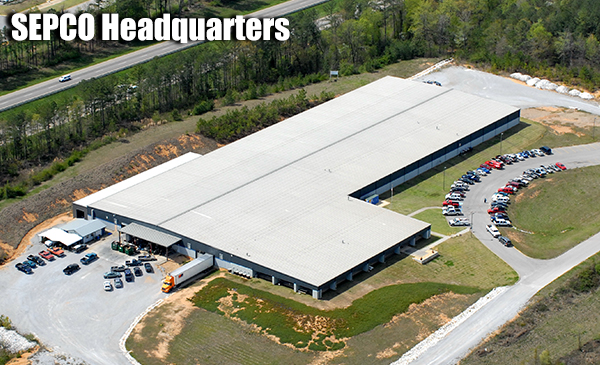 egistrations are now open for ISD's 2017 Spring Tech event, planned for April 24-25 in Alabaster, AL (just outside Birmingham.) A big Thank You to Sepco for hosting this year's event. We will once again have a range of topics to choose from, including sessions such as: Innovation in PTFE Gasket Technology, with a focus on Rail Car application, Differences in Flexible Graphite, Industrial Rubber, Plastics, Isolators, Tours and much more. This event is designed to offer great technical training for the budget conscious - $245 for the first attendees, and $195 for additional attendees from the same company. Includes all sessions, lunches, and dinner on Monday. What a deal!

A room block has been set aside at the nearby Holiday Inn Express with a special ISD room rate of $92. Includes free wifi, hot breakfasts, and indoor heated pool! Make your hotel reservations HERE, or you can also call 1-800-holiday or the hotel directly and refer to group code ISD.
This is a great opportunity to spend time with the experts, be exposed to lots of different sealing technologies – AND spend time networking with your peers. Sessions will run all day Monday (9:00am – 5:00pm), and Tuesday morning until noon.
ISD members can access presentations from all four Spring Tech Events by clicking here.
Session Title

Presenter

Innovation in PTFE Gasket Technology, with a focus on Rail Car application

Joel Baulch - Teadit

Tour(s)

SEPCO

Advanced Sealing Application Workshop

Explore technical characteristics of several sealing applications, along with possible solutions and why some work better than others.

Cliff Goldstein – Eclipse Engineering

Differences in Flexible Graphite

A discussion on the origin, production, and application of flexible graphite and the current trends towards higher quality, lower corrosion impact, and higher oxidation resistance.

Bryan Pourchot - SGL

Plastics - An in-depth and practical look into various polymer filler; why we use them, how we use them, and when to use them

1. Quick look into base resins (PTFE, PEEK, PPS) - Advantages and disadvantages and when they need fillers

2. Filler Study - Various fillers, what they are exactly, and how they help or hurt the function of the base resins

3. Application - applying those principles to real world applications

Cody Kaufmann - SEPCO

Bearing Isolators

A) What do Bearing Isolators do and why are they needed?

To prevent contamination ingress into bearing housing environment
Retain lubrication.
Reliability = $

B) Designs

Contact Seals

Lip seals
Magnetic Seals
Non-contact Seals
Labyrinth
Expeller

C) Pump Reliability Basics

Woody Nepa - SEPCO

Industrial Rubber Technical Presentation

This presentation will include the history of rubber, information on each elastomer type, compounding rubber, what fillers are, processing aides and reinforcements and physical properties.

Glenn Orn - American Biltrite

Decoding Rubber Classifications and Certifications

Kirk Brown, Rubber Chemist will explain a variety of rubber material certifications and various agency acronyms and approvals as they pertain to molded elastomers. Find out what you need and when you need it. Includes ASTM classifications.

ASTM D2000
UL
NSF
FDA
USP VI
Reach
RoHs
ADI Free
3A
Conflict Free
NORSOK
ISO

Kirk Brown – Precision Associates

Radial Shaft Seal Basics

This session will address

how shaft seals are made
basic terms
components and configurations of shaft seals
and how shaft seals work

Don Grawe ESP International
---